START: 9:30 am at Highrock Farm, a private posted land 15 miles north of Batesville. (See 2012 photo album and Arkansas Outside article.)
The course will be marked with tape or flags and is primarily on single-track trail. This is a scenic and challenging trail in hardwood forests, along bluffs, and through pastures. There are creek crossings (knee deep). Expect rocks, roots, crevasses, bluffs, steep trails, nasty insects, and various creatures. The race course and directions may be changed from previous years. The 5-mile and 10-mile courses start and end together.
There will be two water stations and volunteers monitoring the course.

Registration for these two races is FREE.
T-shirts may be purchased for $15.
All proceeds will benefit Friends of the North Fork and White Rivers.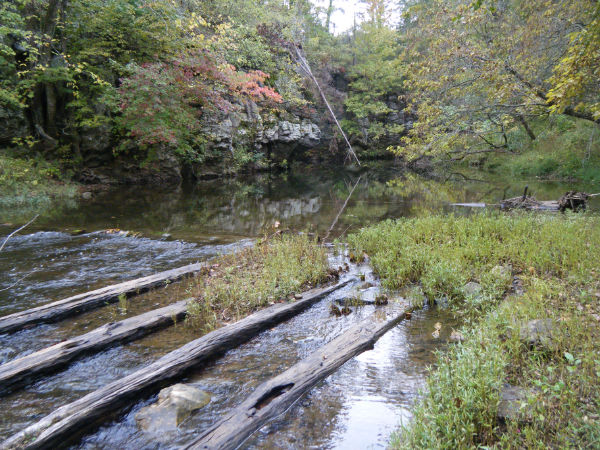 NO WHINERS! A guide will be available for those with trail dyslexia*. Food and refreshments will be provided at the finish.
Click for a printable entry form (PDF).
Primitive camping and trailers are allowed at the start area. Please call or email if you are camping.
DIRECTIONS:
From Batesville, take 167 North (St. Louis Avenue), toward Cave City.
Go 3.5 miles past the traffic light at Ramada Inn (White Drive).
Turn left onto Cave Creek Road (watch for the HIGHROCK signs).
Go 3.4 miles to Coon Creek Road (just past the Cave Creek Church).
Go 1.2 miles to Highrock Road (gravel).
Go 1.3 miles to the first stone gate. Continue on the farm road, following signs to the race start.
Click to view (jpg) or download (PDF) directions.
INFORMATION: Sam Cooke, sdcooke22@hotmail.com or phone 870-793-4613 or 870-307-8922
NO FEE — NO FRILLS — NO WIMPS — NO WHINERS!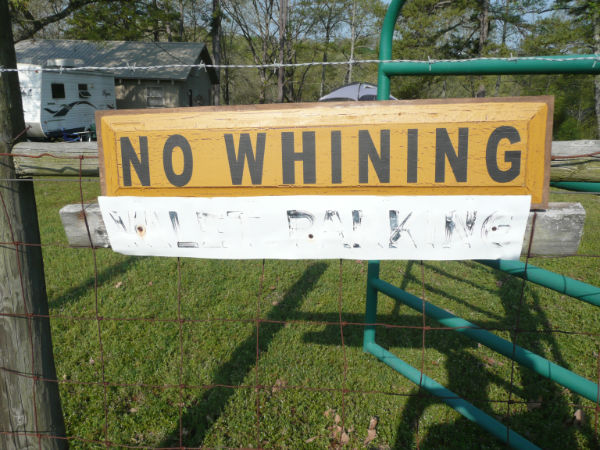 SPONSORED BY: Arkansas Eyecare Vision Source • White River Roadrunners Challenge Series
*Trail dyslexia has been found to be associated with prolonged exposure to artifical lighting and computers. Signs may include ignoring trail markings, not looking for trail markings, arguing with trail markings, and following the leader.